User Experience (UX) Research
Leede Research is a pioneer in UX Research. Recognized by Forrester Research as one of the top organizations in the nation, Leede offers a full range of UX Research services to help you create products and tools that meet user needs and reduce costs.
We provide custom UX Research based upon your unique requirements, designing the study method, service, platform and timing that are the best fit. We can deliver all aspects of research for you from planning, recruiting, facilitation, analysis and reporting – or work with you on the components you need, augmenting your internal teams. Our clients appreciate our human-centric, consultative approach that leads to valuable learning and actionable outcomes.
We offer a range of methods for conducting user research:
In-person moderated research in our state-of-the-art facility, built from the ground up to support usability testing and other methods. You can trust our legacy as one of the first available usability testing facilities in the Midwest.
Remote-based moderated usability studies using a variety of technologies for geographical reach among participants and/or teams.
Unmoderated usability studies using a variety of technologies. We can conduct these on your behalf or consult on portions of the study according to your needs.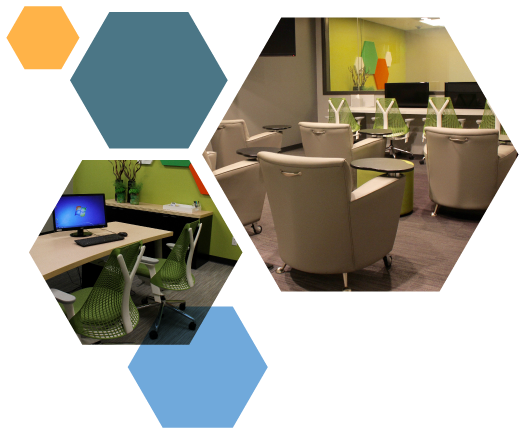 Examples of our generative discovery and evaluation-based user research services include:
Why choose Leede for User Experience (UX) Research?
Industry leaders in UX research strategy & facilitation, recruiting, facility & technology.
Custom studies based on your needs, guide your next iterations.
State-of-the-art facility, remote & unmoderated leading technologies.
From usability, observation & evaluation, we design & deliver to meet needs.
TRIED AND TESTED BY LEADING COMPANIES
For more than 25 years, leaders at top companies have relied on our creative problem-solving expertise again and again to uncover the insights needed to market with confidence.