State-of-the-art Usability Lab Facility
Leede's usability lab in Minneapolis helps you reduce costs and create products & tools that meet users needs.
Leede Research is a pioneer in usability testing. We offered one of the first publicly available usability labs in the Midwest and continue to be a leader in the category. Recognized by Forrester Research as one of the top usability testing organizations in the nation, Leede offers a full range of services and tools. Our labs are equipped with state-of-the-art technology and built from the ground up to support our usability and qualitative clients.
Usability testing
Ethnographic Interviews
Natural user observations
Focus groups
Competitive evaluations
Heuristic evaluations
Comparative analysis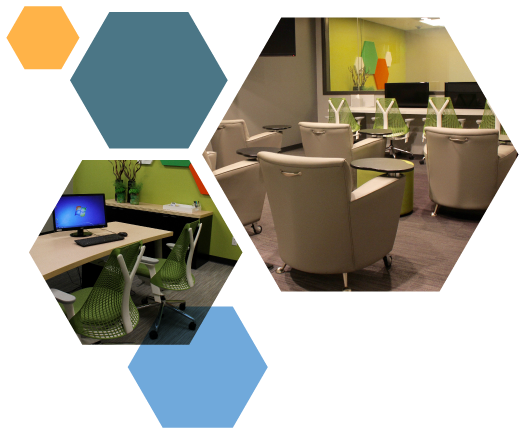 a few of our capabilities
Our highly trained facilitators will transform customer insight into ROI-driven programs.
Track the eye movements of your customers to better understand what they are looking at on your site.
Mobile and Tablet Testing
Site, app or software tests on any mobile platform.
Users from around the country participate in online sessions.
TRIED AND TESTED BY LEADING COMPANIES
For more than 25 years, leaders at top companies have relied on our creative problem-solving expertise again and again to uncover the insights needed to market with confidence.